Thanh Van Hue Flower Garden is one of the brand new check-in spots in Hue. Large, green space and many fragrant flowers bloom in the garden, making this place more romantic and sweet.
Where is Thanh Van flower garden?
Dreamland Hue captivates tourists not only thanks to historical relics or time-colored works. But the ancient capital land is still attached to the human heart because of the beautiful and lyrical nature. There are green pine hills, peaceful and relaxing streets and beautiful flower gardens.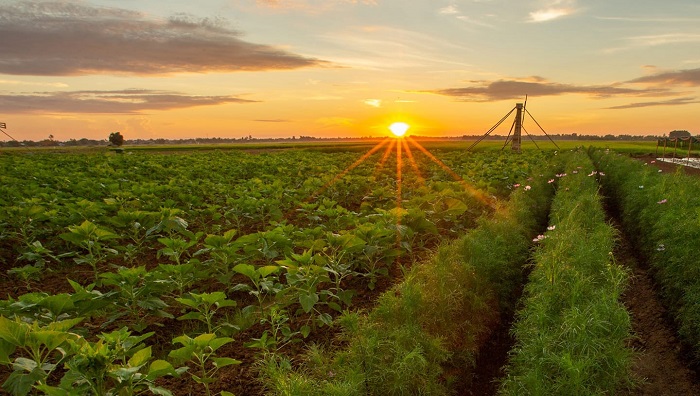 Thanh Van Flower Garden is a brand new destination in Huong Thuy town, Hue. Photo: Facebook Thanh Van Flower Garden
In the past, the young people of the ancient capital had the opportunity to stand still by the appearance of a beautiful flower garden called Thanh Van. The model of growing flowers for eco-tourism combined tourism helps this place become an attractive destination for both local residents and tourists.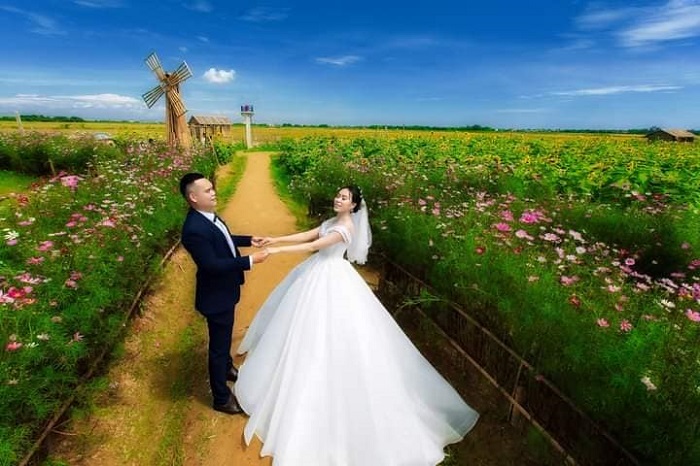 This place combines flower growing and vegetable cultivation. Photo: Facebook Thanh Van Flower Garden
Thanh Van flower garden is located in Van The Dam village, Thuy Thanh commune, Huong Thuy town, Thua Thien - Hue province. It is only about 15 minutes from the city center if you travel by motorbike. If you are in Hue for the first time and you do not know the way, you can ask the local people.

What is the attraction of Thanh Van flower garden to attract tourists?
On the Vietnam tourist map, there are many beautiful flower gardens, each garden has its own color and style. If Dalat flower gardens are poetic, sweet, and poetic in the Northwest, the beautiful flower gardens in Hue exude a gentle and loving nature like the beauty of a full-moon girl.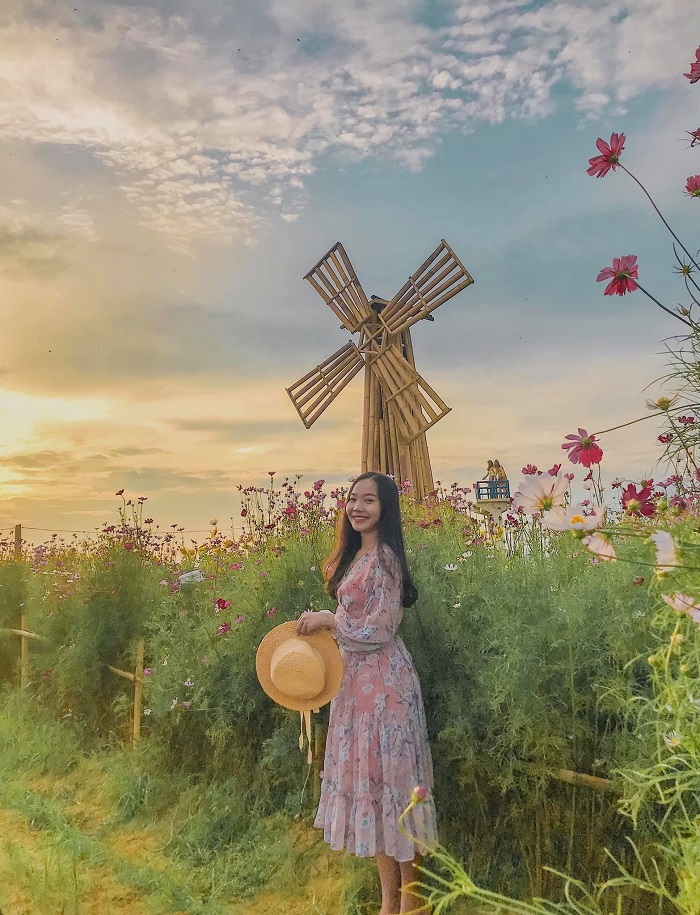 This virtual live check-in point is being visited enthusiastically by young people. Photo: Ngo Thi My Lanh
Visitors to Thanh Van flower garden for the first time feel the same colorful beauty that this place brings. Green color of branches, green color of clean vegetables interwoven with pink color, yellow color of thousands of blooming flowers.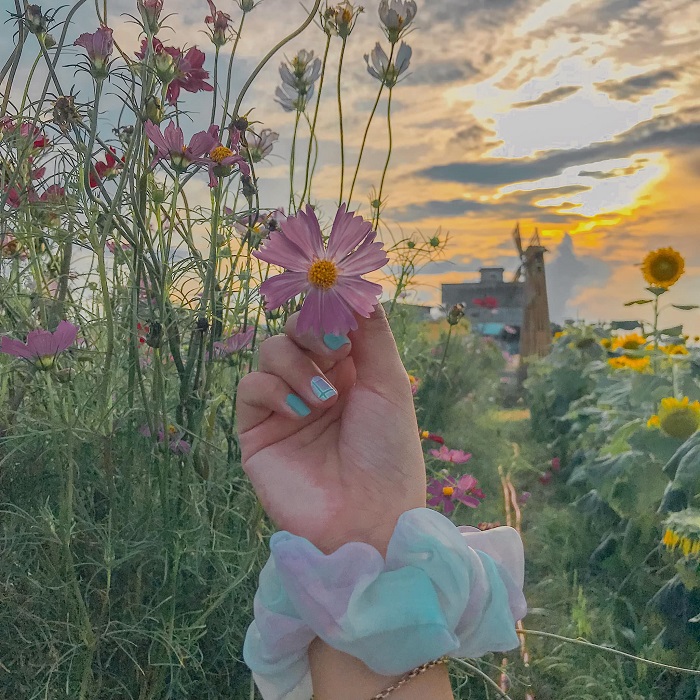 Here, mainly butterfly petals and heather flowers are grown. Photo: Ngo Thi My Lanh
This place mainly cultivates familiar flowers such as butterfly wings, sunflower, ... because it is suitable with the climate and weather of Hue ancient capital. The time of less rain from December to April is when the flower garden is most beautiful. Indigenous people, tourists traveling to Hue from all over, gather here like festivals, making the garden always bustling with laughter.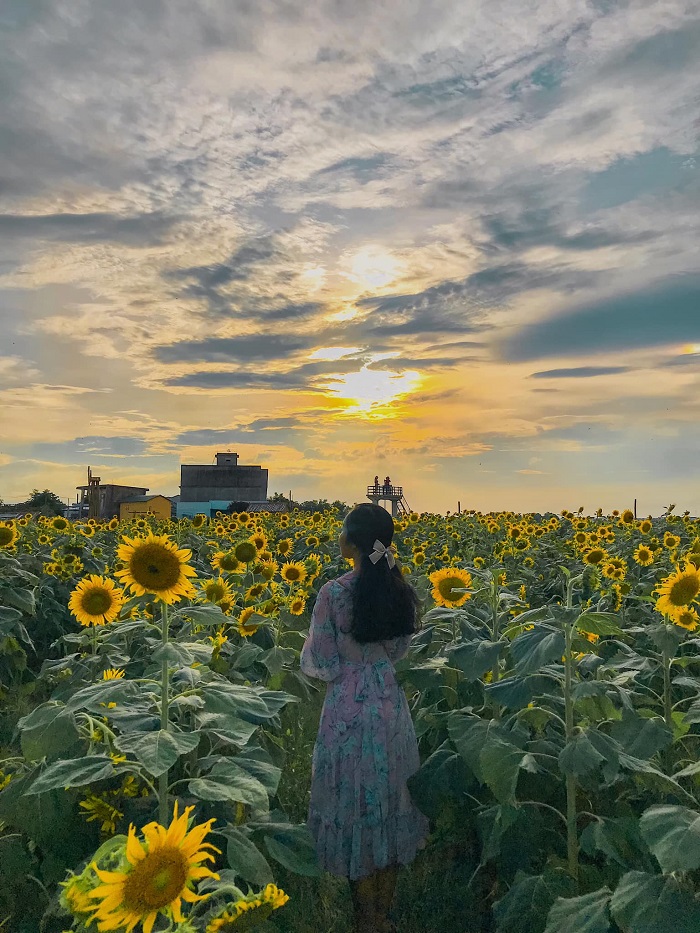 Garden space is very spacious and airy. Photo: Ngo Thi My Lanh
Walking in the garden, you can both breathe the fresh air, admire the beauty of the fresh flowers, and are also photographed with many beautiful small scenes. This garden features wooden swings and small windmills in flower beds, helping to add a highlight to you when taking virtual live photos.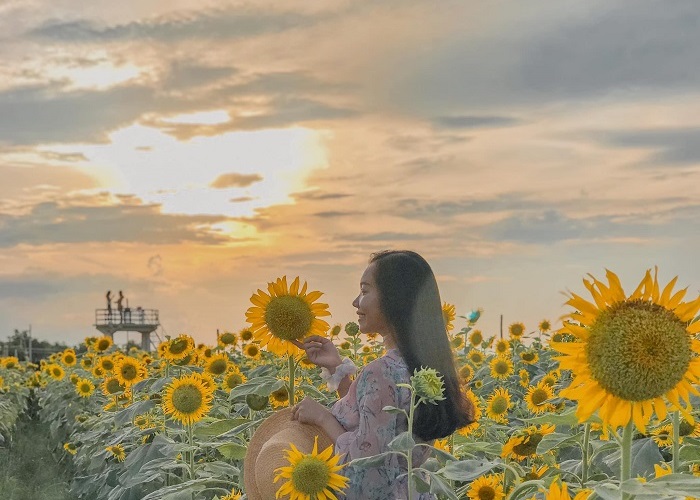 The beauty of Thanh Van flower garden. Photo: Ngo Thi My Lanh
Among the flower gardens, the aisles are left wide enough for visitors to travel, enjoy the flowers and interact with the sunflowers and butterfly wings that are blossoming in the sun.
On rainy days, blue sky and white clouds, this flower garden is even more beautiful and attractive. Every photo taken here, whether carefully edited or simply captured, exudes impressive and outstanding beauty.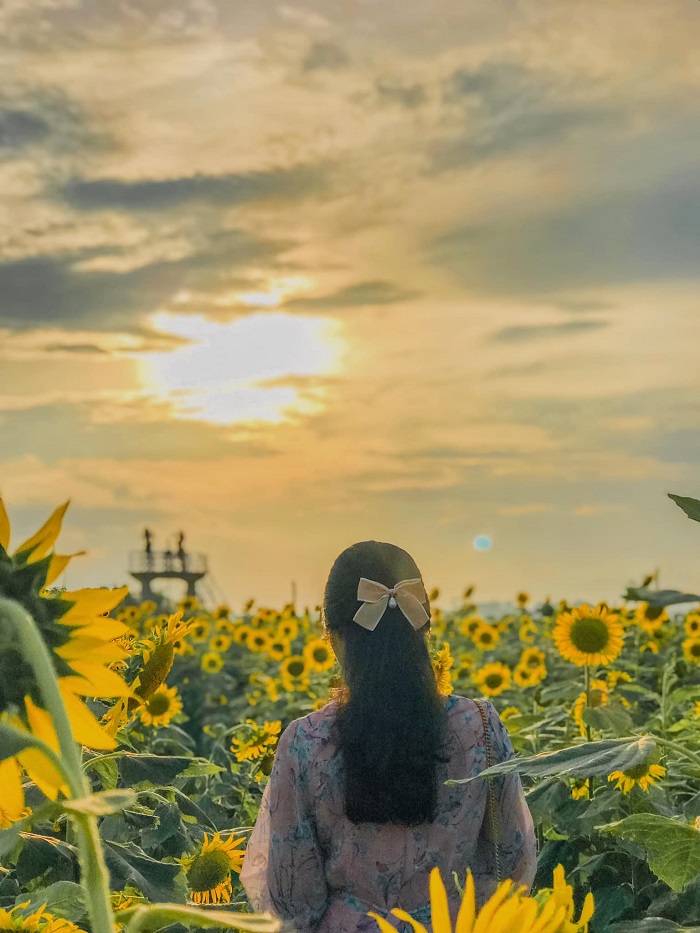 Yellow sunflower garden brilliant. Photo: Ngo Thi My Lanh
It can be said that Thanh Van flower garden is a beautiful painting carefully painted. The flowers are not too much, the area is not too large but all are carefully cared for. The main aisles are very wide, ensuring no "congestion" when visiting on weekends or public holidays.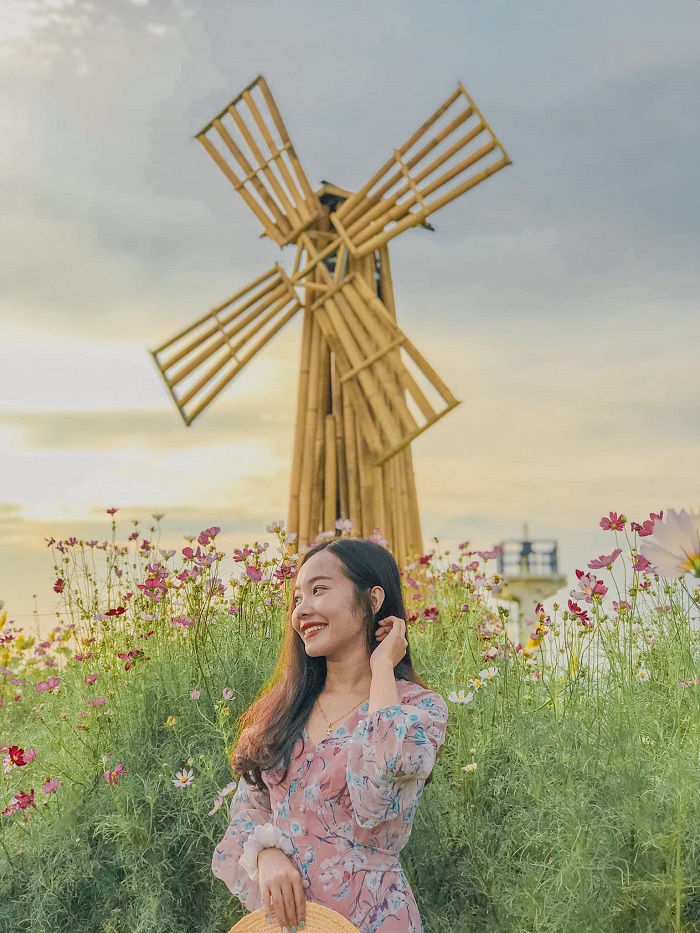 Here, you will have many beautiful check-in photos to bring. Photo: Ngo Thi My Lanh
In the first phase when the new flower garden opened, every day this place welcomes about 200 visitors to enjoy flowers, admire the scenery and take many beautiful pictures. Later, the garden became more popular, and more visitors came.
Attractive ecotourism destination in the future
Thanh Van Flower Garden is one of the brand-new check-in points in Hue , promising to become a famous destination in the near future. In the first stage, gardeners mainly grow flowers, combining with the model of growing safe vegetables. In the next stages, the garden will be developed with new ecological landscapes for tourism.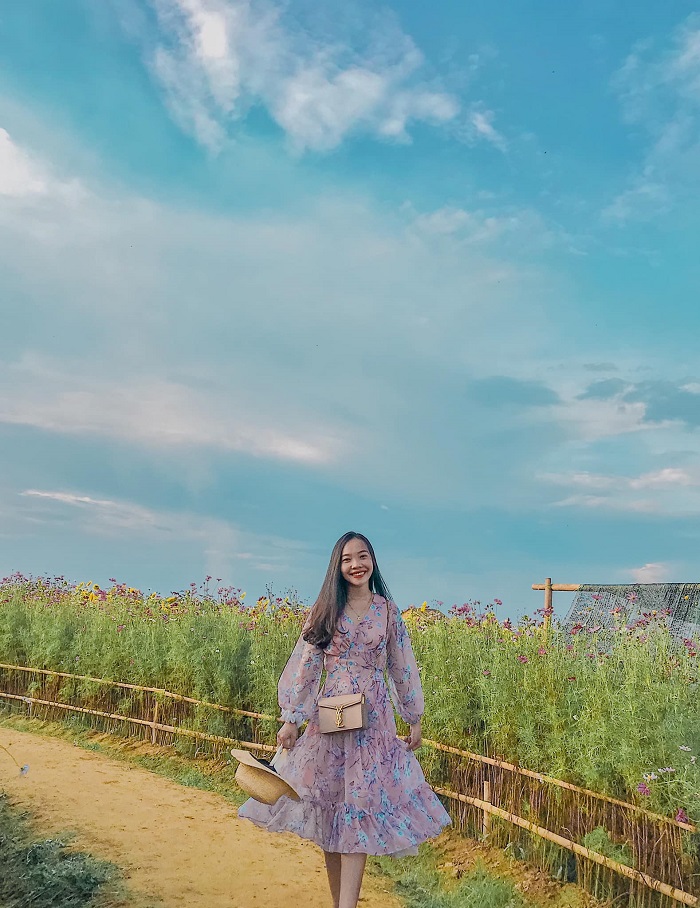 In the future, this place will become a prestigious eco-tourist destination. Photo: Ngo Thi My Lanh
In the future, when coming to Thanh Van flower garden, you will experience river activities, check in with lotus pond and participate in many other interesting fun. To know more about the garden house size, you can follow more on the flower garden fanpage.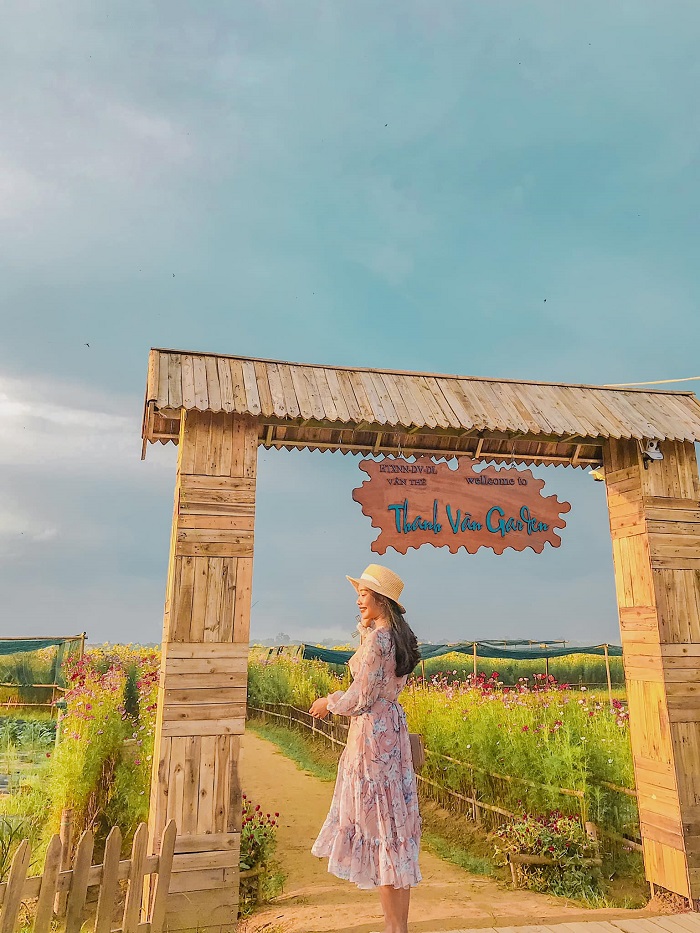 Every corner here is very beautiful. Photo: Ngo Thi My Lanh
Currently, Thanh Van garden is becoming a virtual living spot that is enthusiastically "promoted" by young people. Provincial tourists and local people often come here to watch flowers and take pictures. In particular, couples also choose this beautiful flower garden as a place to record romantic and romantic wedding photos.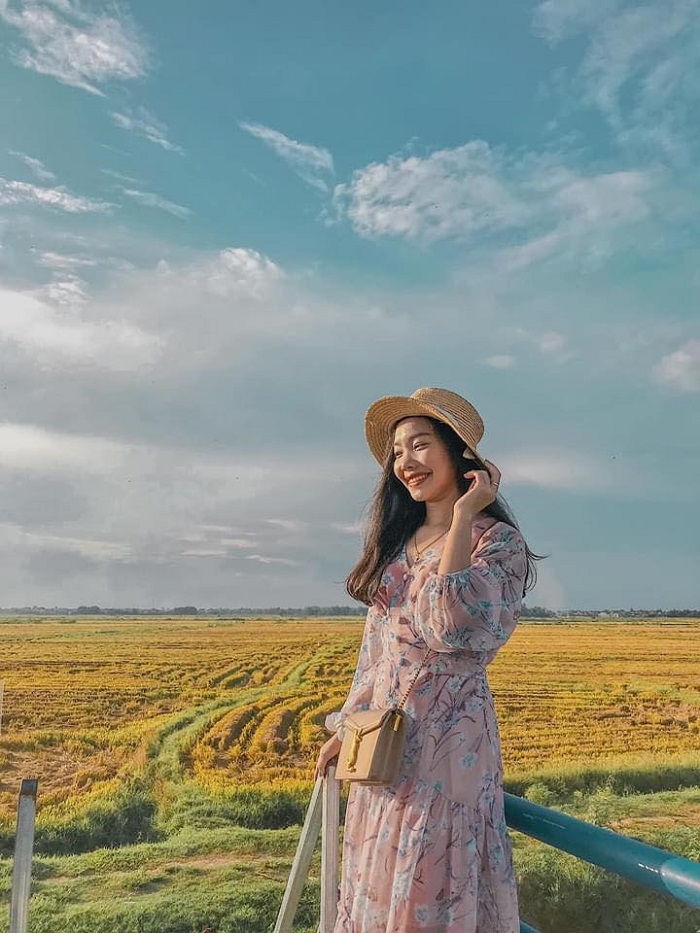 The ticket price is 20,000 VND / person. Photo: Ngo Thi My Lanh
The ticket price to visit the garden is 20,000 VND / person, very suitable for you to have a beautiful new set of photos to show off on Instagram, Facebook. To visit the garden, you should choose the time of the morning before 9:00 or the afternoon after 3 o'clock to avoid the sun. At this time, the weather is cool and comfortable and the photo is also better, not too glare.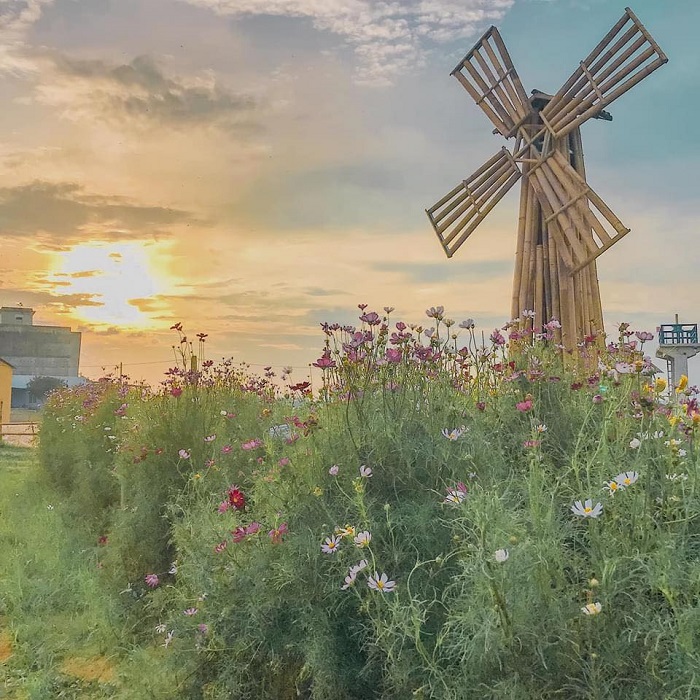 This place is really peaceful and relaxing. Photo: Ngo Thi My Lanh

Flowers in the garden are mainly yellow, pink and green branches. Therefore, in order to have a beautiful photo, you should prioritize to choose light clothes with bright colors such as white, blue, yellow, ... to create contrast, make the check-in photo more beautiful and attractive.

Other destinations in Huong Thuy town
In addition to Thanh Van Flower Garden, which is a prominent destination, Huong Thuy town also has many beautiful places that you should visit while traveling in Hue. The most famous one is Thien An Hill - where there is a beautiful green pine forest like Da Lat.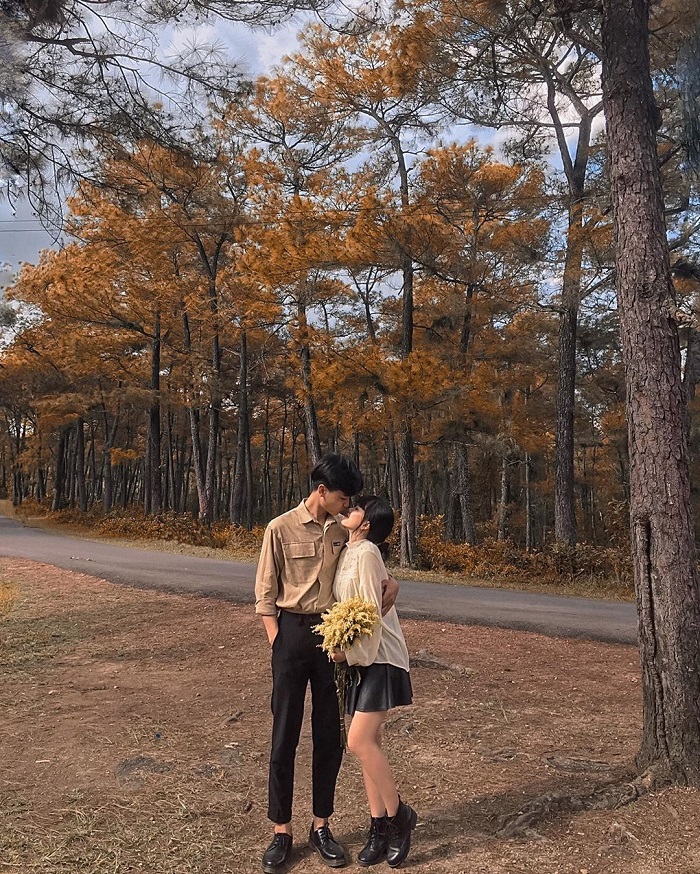 Thien An Hill - a destination not to be missed when traveling to Hue. Photo: hanamihotel
Coming to this hill, visitors can walk on the vast road, the two sides are tall and green pine trees. The sound of the wind blowing, the quiet and calm space helps you find your peace of mind.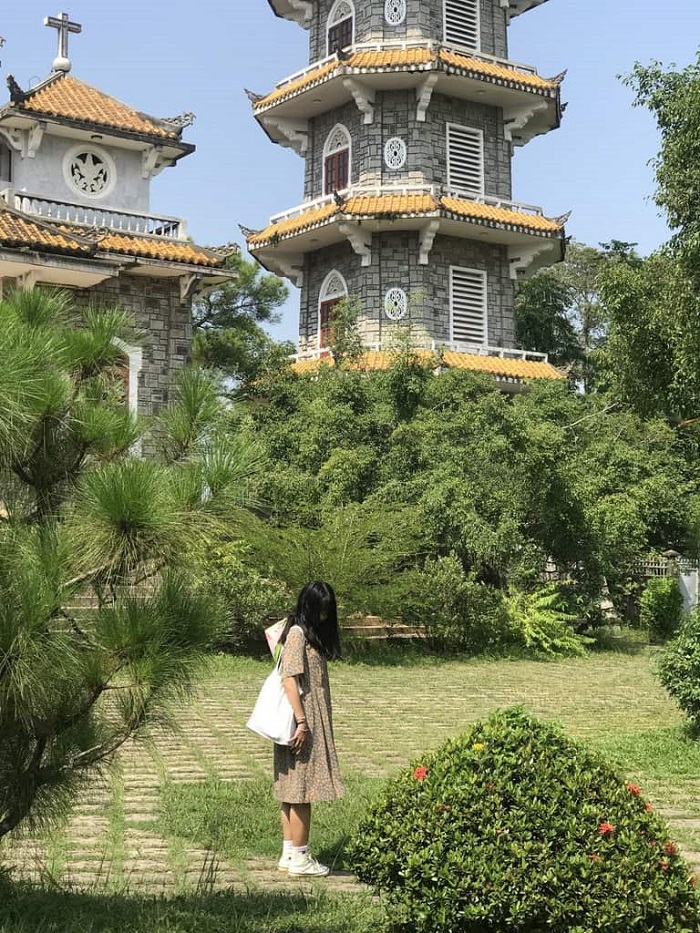 Thien An Monastery is located on top of a hill. Photo: Traveloka
Visiting Thien An hill, remember to visit Thien An Monastery, located on the top of the hill. This religious work is designed in the style of East Asian architecture, exuding a contemplative, ancient beauty amid the immense green pine forest.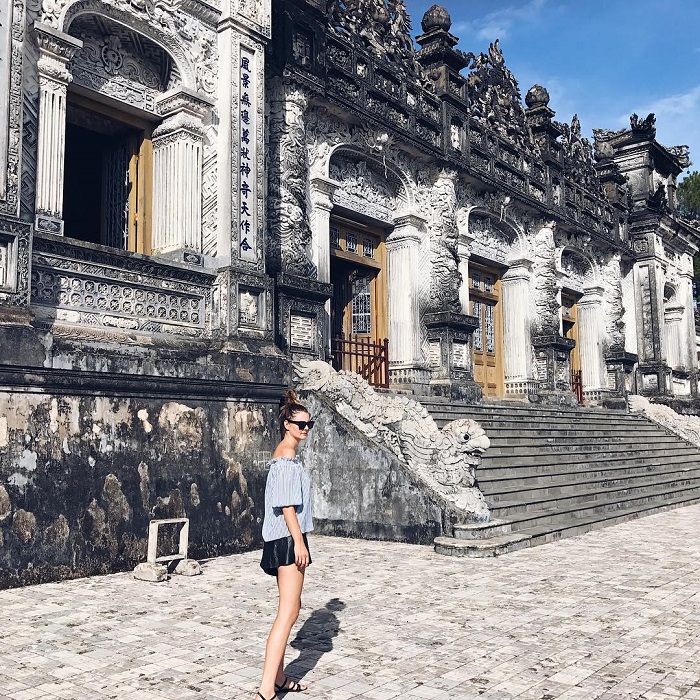 Khai Dinh Tomb - the destination that you should visit when traveling to Hue. Photo: chudu24
Come to Huong Thuy of Hue ancient capital, do not forget to spend your time stopping at the tomb of King Khai Dinh and King Thieu Tri. These two mausoleums are located in Thuy Bang commune, located between the green garden space. Although the area is not too large, the mausoleum system has been built successfully, every corner is very beautiful and exudes nobility and power.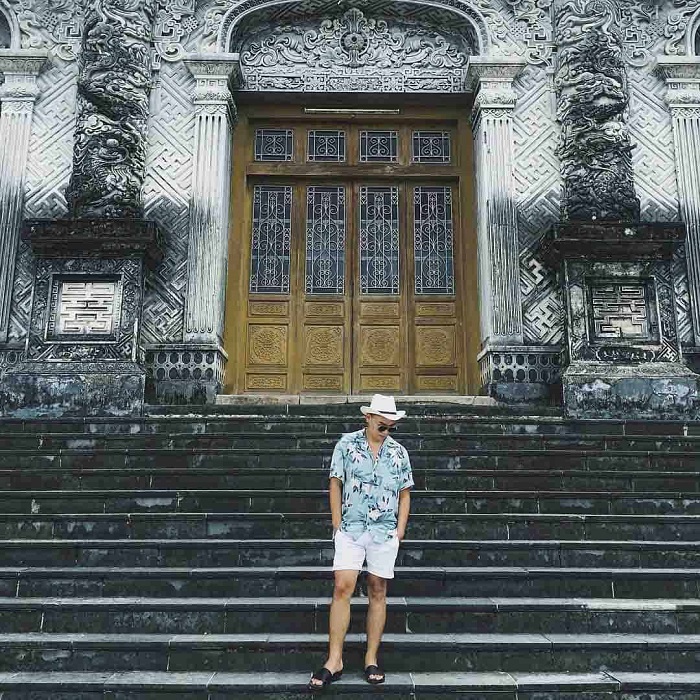 Here, every corner gives you quality photos. Photo: Promtour
For travelers who love photography in a ghostly style, visit Ho Thuy Tien Park. This public building has been abandoned for a long time, exuding a murky, quiet like in horror movies. This place promises to bring you virtual live photos, not "in contact" with any destination.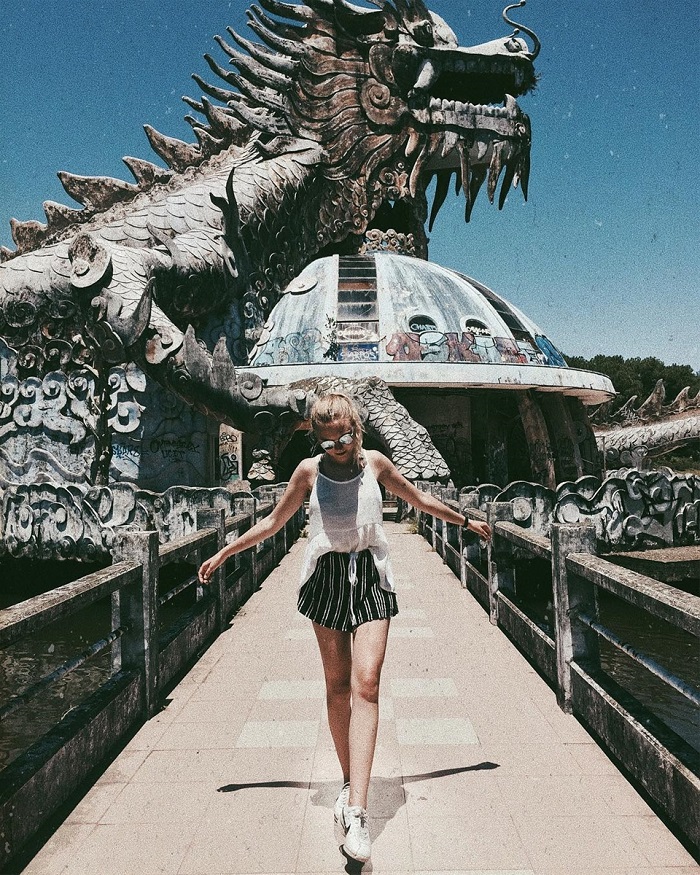 Ho Thuy Tien Park with ghostly beauty. Photo: Metrip
In addition to the above places, Huong Thuy town also has many places where you can stop such as Da Dam waterfall, Ngoc Linh hill, Chin Chang waterfall, Thanh Toan tile bridge, ... Each destination brings a beauty, a color. Different colors, help you have a fun, complete trip with the most impressive beautiful photos.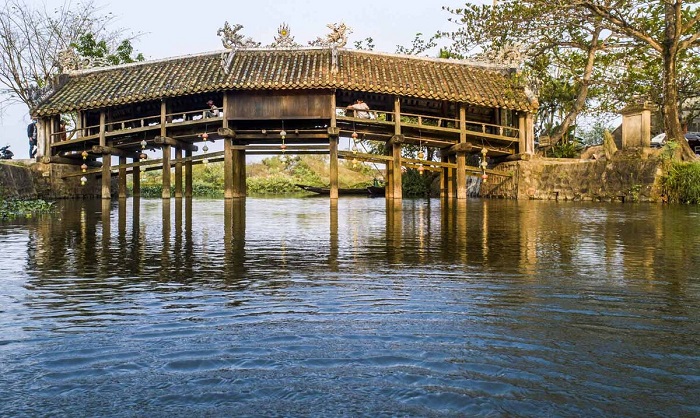 This is a bridge that is more than 200 years old. Photo: VnExpress
Journey to Hue ancient capital has never been tedious because this place possesses lyrical natural scenery and many attractive tourist works. Just coming to Huong Thuy, you can delight in discovering the beauty of dreamy Hue, experiencing all kinds of emotions before the special tourist attractions only available in this peaceful city.