Referring to Hue, people often think of ancient, mossy temples and mausoleums, but few people know that this poetic city has a lot of cafes with modern, youthful style but also no less dreaming. Let's visit the beautiful cafes in Hue to discover a very new beauty of the ancient capital!
La Gare Bistro
As a very new name in the list of beautiful cafes in Hue , La Gare Bistro not only impresses with a cozy atmosphere with a nostalgic direction, but also makes you fall in love with its rich coffee flavor express cannot be mixed.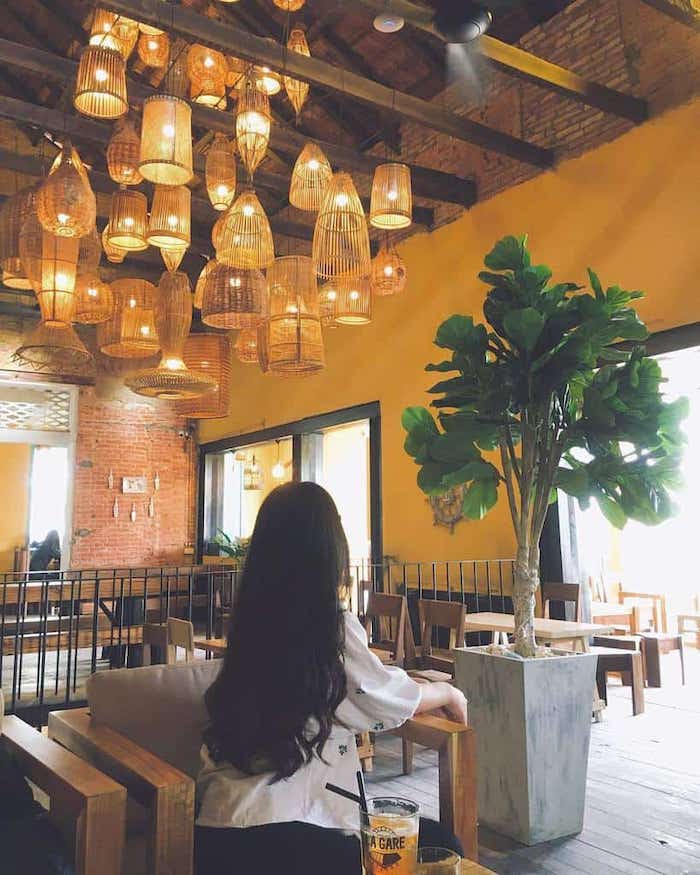 Cozy and close space of La Gare Bistro. Photo: guu.vn
Still a classic golden tone with floating brick walls, La Gare Bistro makes you feel like time is standing still and a domain of memories gently rushing back into old and familiar objects.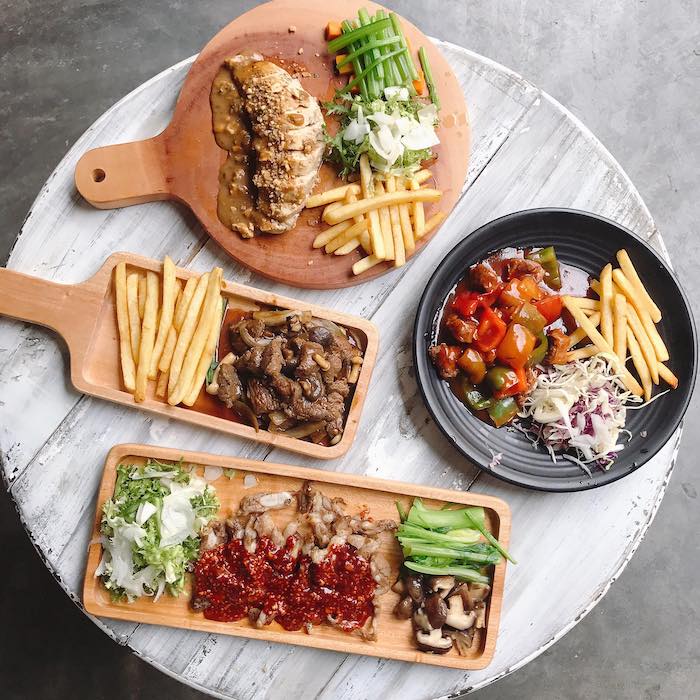 The rich and attractive menu of La Gare Bistro is not inferior to any professional restaurant. Photo: guu.vn
>> See more: Top 5 exciting experiences in Lang Co should not be missed when coming to Hue
The owner is a perfectionist and meticulous, so it will not be surprising that La Gare Bistro is decorated in great detail, focusing on every small corner. Therefore, each corner of the restaurant can bring you countless beautiful virtual live photos.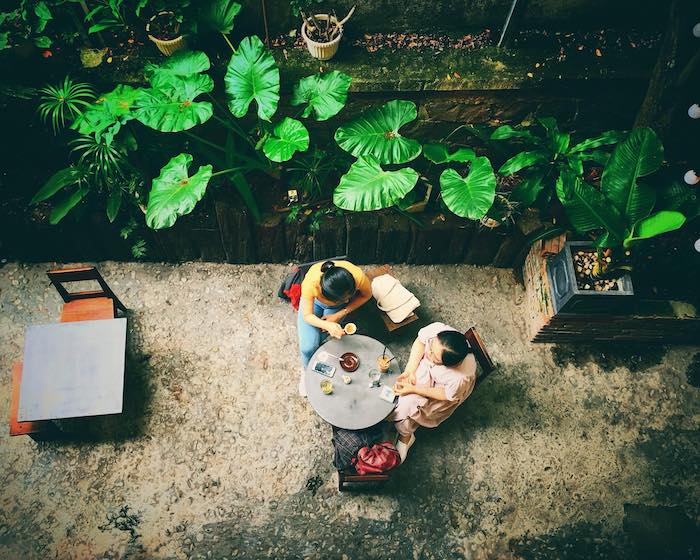 Vibrant green corners at La Gare Cafe. Photo: facebook.com
The drinks menu of the restaurant is very rich with many options, but the best seller is still coffee with rich flavor and unforgettable aroma. In addition, La Gare Bistro also serves many dishes that are carefully prepared and beautifully presented.
Address: 14 Phan Chu Trinh, P. Vinh Ninh, City. Hue.

Gecko Cafe
Located right near the city center, Gecke Cafe is a favorite destination of many young people and foreign tourists when traveling to Thua Thien - Hue . Impressed by the rustic, simple but very modern and youthful decor, Gecko Cafe always brings you a warm and close feeling.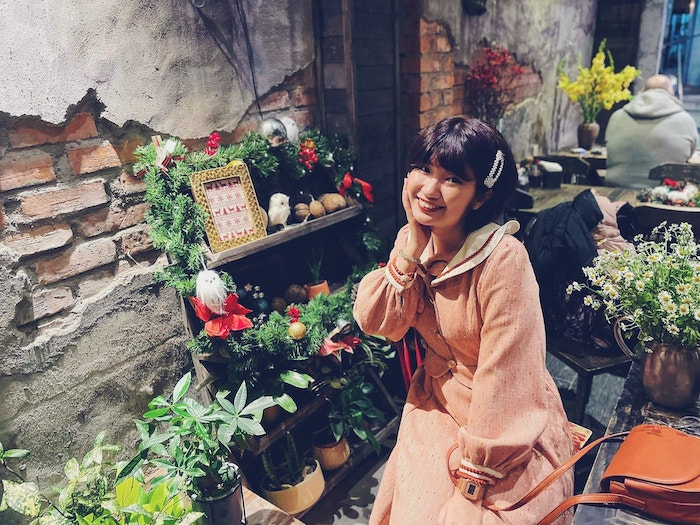 Gecko is a very Western style cafe in the heart of the ancient capital. Photo: pose.vn
Mixed between the cold gray colors of the raw walls and the deep brown colors of wooden furniture are green pots, brightening the space, bringing youthful vitality, abundant energy and relaxation. Thai.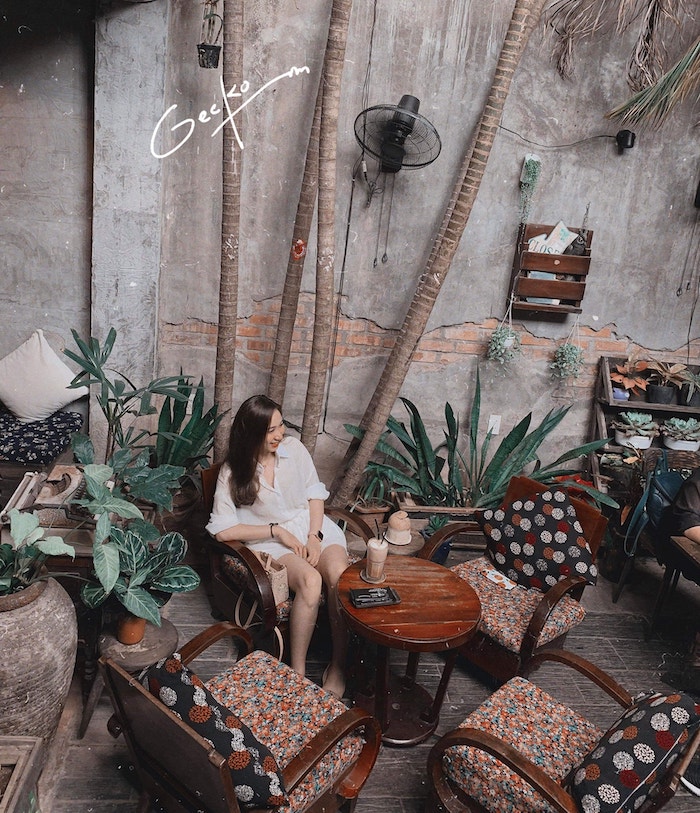 Every small corner here is carefully cared for with its rustic, familiar beauty. Photo: facebook.com
Although there are not many culinary options in the menu, this beautiful cafe in Hue still ensures to serve popular dishes and drinks from Asia to Europe to customers, in which the most special is pizza. Gecko is processed according to the restaurant's exclusive recipe.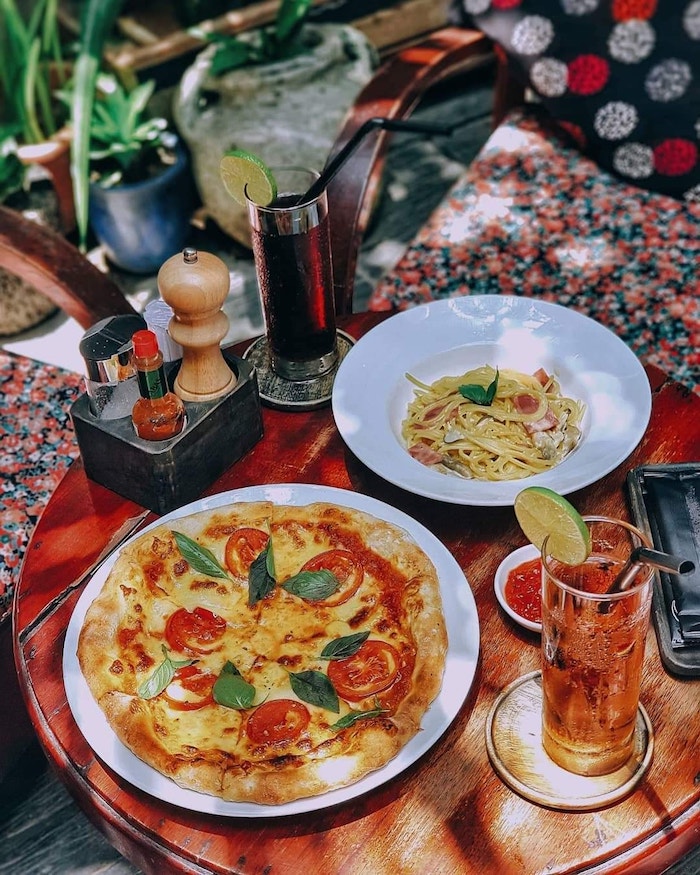 The attractive drinks and rich menu here will surely satisfy you. Photo: guu.vn
The plus point of the restaurant is that the service style is very friendly, enthusiastic and the price of food and drinks is average, not expensive. Only from 15,000-200,000 VND, you can enjoy a very quality item here.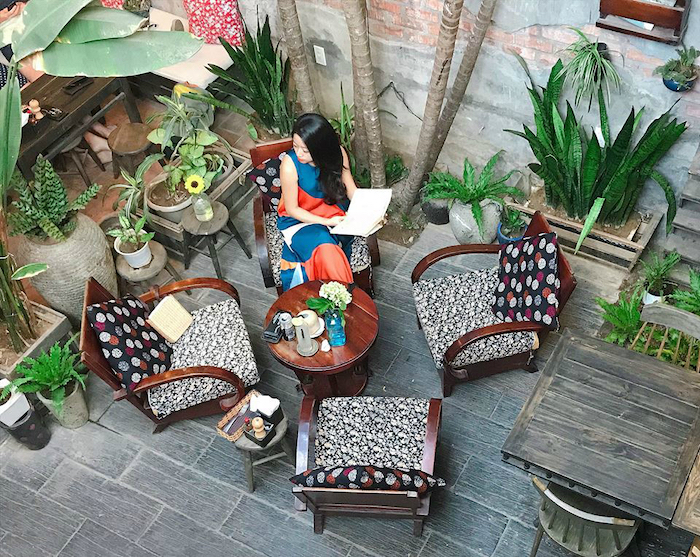 The unique space layout makes Gecko become a favorite photo spot for young people of the ancient capital. Photo: pose.vn
Address: No. 9 Pham Ngu Lao, Ward Phu Hoi, City. Hue
Nook Cafe & Bar
Located in a small alley in the heart of the ancient capital, Nook Cafe & Bar is a quiet cafe in Hue that is very suitable for sipping a warm cup of coffee next to close friends. Designed in a free and liberal style, this is an ideal destination for Bohemian believers.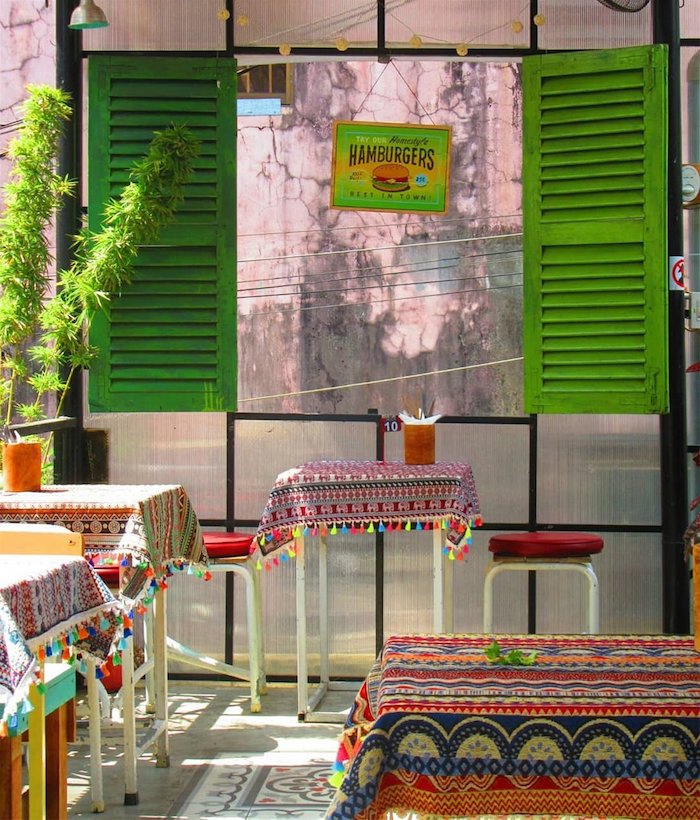 Colorful space at Nook Cafe. Photo: gody.vn
The interior of the restaurant is decorated with many youthful, vibrant and natural colors, from lovely wooden tables, flower pots made of recycled materials to colorful tablecloths. if ...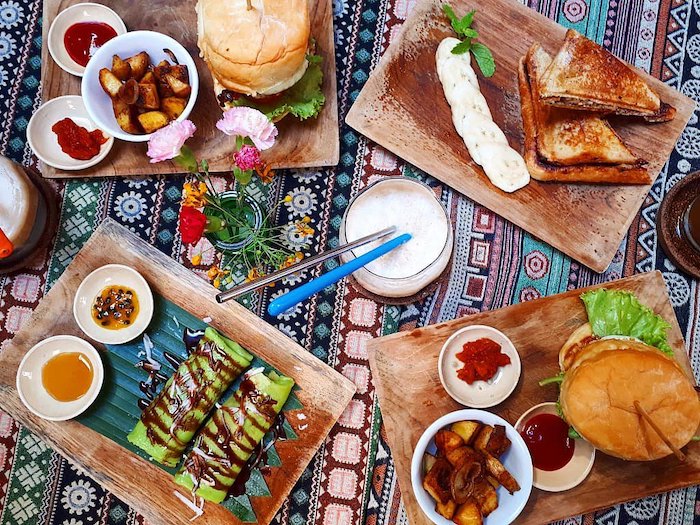 At Nook, you can enjoy Western, Asian and typical dishes of Hue. Photo: facebook.com
Coming to this beautiful cafe in Hue , you will enjoy delicious drinks and relax with gentle and gentle music here to temporarily forget the chaos of work.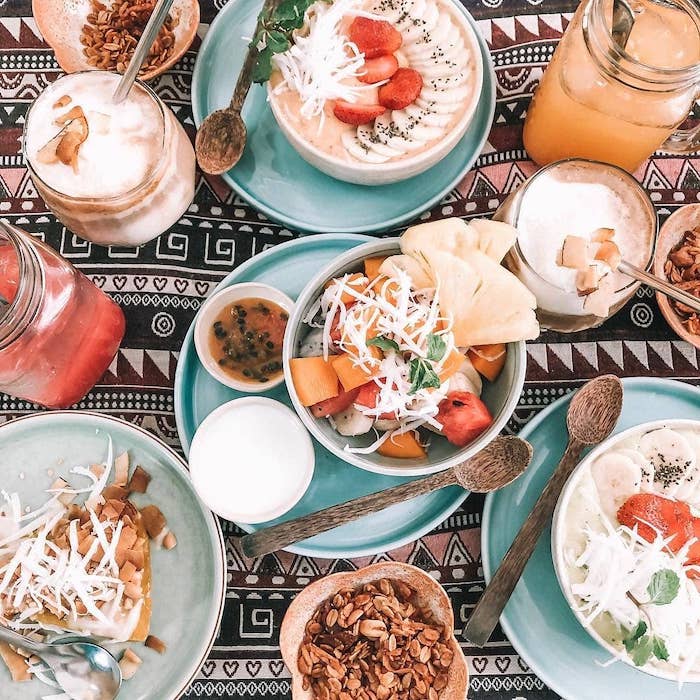 There are many delicious dishes to try, from nutritious smoothy to rich coffee. Photo: facebook.com
As a unique feature between the ancient city, Nook Cafe & Bar also makes you feel similar with various beverages, especially delicious, nutritious fruit smoothy ... and processed dishes. picky, standardized here. The restaurant serves Asian, European and typical Hue dishes .
Address: No. 7/34 Nguyen Tri Phuong, City. Hue.

Meaning of Coffee
Having a very simple name, Nghia is a cafe in Hue which is very popular among young people. Not only a place to do business, this cafe is also a dating place to keep many sweet memories of the couple. Therefore, this place is carefully cared for to every small corner.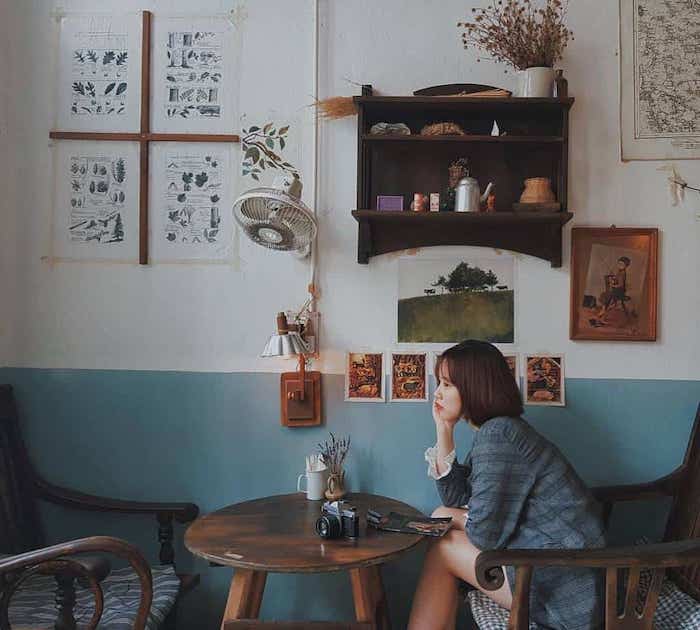 A dreamy little corner at Nghia Coffee. Photo: gody.vn
The nostalgic and vintage items here will make you feel like you are back home, peaceful and familiar. In a cozy space and gentle music background, you can comfortably read a book, sip a rich cup of coffee ...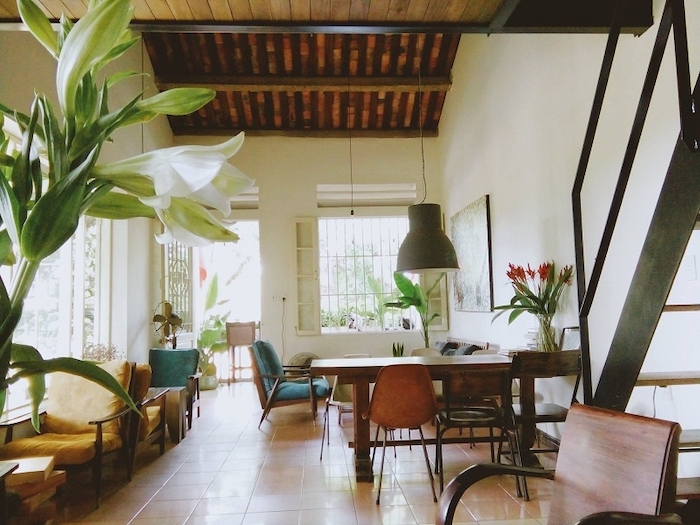 Always filled with light and fresh flowers, Nghia Coffee offers a strange feeling of relaxation and peace. Photo: facebook.com
As if to indulge the elegant pleasures of customers, there is a dedicated reading corner with pre-prepared poems or interesting and dreamy foreign literary books.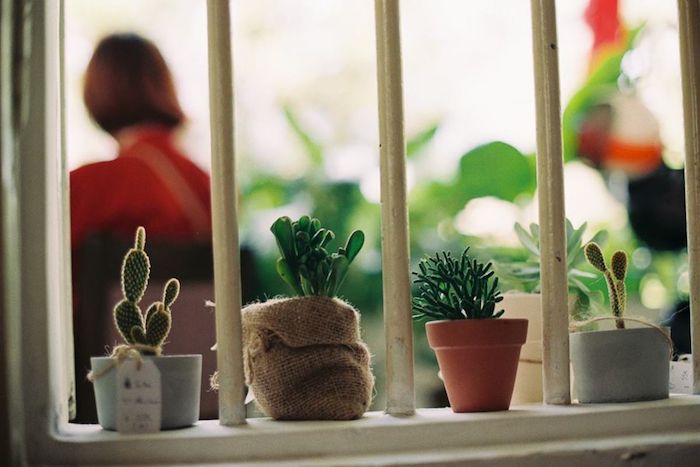 You can come here to drink coffee, read books or live virtual with beautiful vintage corners. Photo: guu.vn
The most special feature of this beautiful cafe in Hue is that the menu here includes a lot of "delicious as home-made" dishes because it is prepared from the hands of the owner with very safe ingredients. and good for your health.
Address: 19 Nguyen Truong To Apartment, Phuoc Vinh Ward, City. Hue.