Attendance for 10 Hue specialties imbued with the ancient capital cannot be missed when arriving
1. Mussel rice - famous Hue specialty
Coming to Hue, tourists can find anywhere about this retired mussel rice. The main ingredient is made from cooked and cooled white rice. The mussel rice dish includes mussel meat mixed with just enough spice oil, crispy fried pork rind, bean sprouts, roasted peanuts and served with raw vegetables, banana. With the hands of a chef, mussel rice dishes are modified to create an attractive dish for domestic and foreign tourists.
Some places for tourists to enjoy this Hue special dish must include: Com Clam Dam Da - 1 Han Mac Tu, Vy Da; Congee - Bun - Com mussels - 98 Nguyen Hue.
2. Hue vegetarian rice
If you want to have a frugal body when coming to Hue, do not miss a vegetarian meal here. Hue vegetarian rice dishes are very diverse and rich from mushrooms, tofu, vegetables, but they will be full and hearty.
You can go to any temple, but it is better than Tu Dam Pagoda, because there is a nun pagoda so many nuns cook delicious vegetarian rice, right in the city - on Dien Bien Phu street. Or Lien Hoa vegetarian restaurant on Le Quy Don street.
3. Hue beef noodle soup - a delicious Hue specialty
Bun bo Hue is known as the soul of Hue cuisine. Where Hue beef noodle soup bowl is full of pleasant sweetness from the bones, the balls grow from fresh crab meat and sausages, the beef is thinly sliced, the pork legs are simmering and full of spices. When eaten, served with sliced ​​corn bananas, sprouts, white basil and lemon chili sauce. All are blended with spicy, greasy soup.
Address to enjoy special beef noodle soup in Hue must be mentioned: 13 Ly Thuong Kiet (next to Union Guest House). In addition, you can find many Hue beef noodle shops such as the corner of Truong Dinh street - Pham Hong Thai, Dinh Tien Hoang, Nguyen Thien Thuat, Nguyen Trai, ... also quite crowded ..
4. Strangely with Hue special soup
Coming to Hue, visitors will admire the diversity with many different unique soup dishes. This is one of the most favorite cakes, bringing a unique flavor that only Hue has. Banh Canh is made from rice, large fibers, cooked ingredients are shrimp and pork, well mixed and seasoned. In particular, the broth here has the red color of brick crabs and shrimp with a very specific flavor. Ba Doi soup cake, Nam Pho soup cake is the most favorite Hue specialty dish of tourists as well as local.
Enjoying places: Banh Canh Ba Doi, 9 Nguyen Trai and 34 Ngo Gia Tu; Nam Pho soup cake - 374 Chi Lang.
5. Nhat Le banh chung - a specialty of Hue not to be missed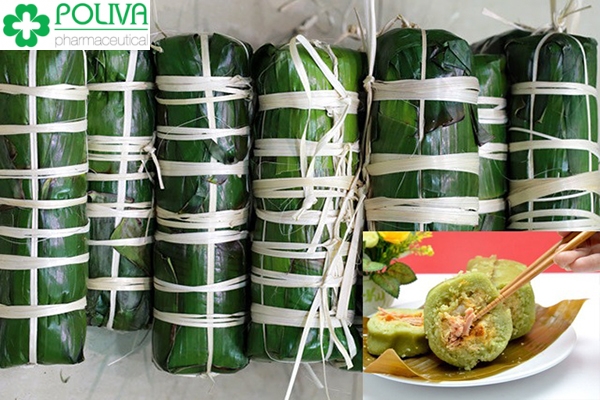 Perhaps banh chung is a symbol of the Vietnamese nation, and nobody knows it every Tet. However, in the ancient capital of Hue, banh chung is a famous Hue specialty and originates from Nhat Le street - where dozens of bakeries gather. Peel off the banana leaf layer, you will feel the fragrant by the smooth combination of taste between meat, green beans, glutinous rice and pepper, and onions, fat on the tooth. Those who eat long, get used to it will become addicted but it will be difficult to get out.
Address specialties of Hue Le Nhat Banh chung delicious include: Banh Chung Moi Silver Hair - Nhat Le and 117 Nhat Le, Thuan Thanh, Hue
6. Vermicelli with grilled meat, wet bread with barbecue
The special feature of these two Hue specialties is barbecue. The meat is fully marinated, the tender piece of meat that does not dry out has a unique flavor that is difficult to see elsewhere. When eaten, served with special dipping sauce and fresh raw vegetables.
Wet barbecue and vermicelli noodle shops are located on the side of Kim Long - the road to Thien Mu pagoda
7. Hue special cakes: banh beo; bread flour; pleasure cake; cake
Tourists will be surprised when setting foot in Hue - a paradise of snacking with famous Hue specialties such as: dirt cake, filter cake, cake, Nam cake, little ram cake, Phu cake thê, wet cakes, .. In which, Beo cake is attached to daily life of people here, you will witness firsthand the "Beo cake culture" in the "Beo Beo neighborhood" as An Dinh Palace , Ngu Binh Street, Nguyen Binh Khiem Street, .. Each dish has different flavors ready to satisfy the taste of any fastidious guests.
8. Spring rolls Hue nature
Nem Lui is a famous delicacy of Hue with a long reputation. The first time customers eat spring rolls, everyone rubs their compliments and then eat it a second time, a third time, even daily to become addicted. Nem Lui when eaten with raw vegetables, bean sprouts, starfruit, .. Combined rolls with rice paper rolls with dipping sauce will make diners flutter.
Make sure you eat once is going to "crave" until the day when you try Hue spring rolls at the following addresses: Bun Nuong & Nem Lư Bà Tý - 81 Đào Duy Từ; Tai Phu - 2 Dien Bien Phu, P. Vinh Ninh
9. Hue tea
Referring to Hue, one can think of the famous Hue tea dishes. Each type of tea has a unique flavor, delicious, delicate as the people here. Sweet and pure sweet corn tea is both pure and fragrant, cooked from young corn, lotus seed tea with a really deep incense of lotus advanced king. There is also longan tea wrapped in sweet, fragrant lotus seed and many kinds of tea such as pomegranate tea, water drift tea, taro tea, filter tea powder, bean curd tea, taro banana tea, millet tea, cau cotton tea, etc. In addition, there is a very strange type of tea with the name of roasted pork powder tea. When eaten, this tea gives us a very strange feeling, both sweet and salty, greasy hard to put into words
Places to enjoy Hue specialties with the following dishes are: Alley tea - 17 Hung Vuong; Sao tea - 60 Phan Chu Trinh, ..
10. Hue Specialty - Sour Shrimp
Sour shrimp is a simple and special Hue specialty that is hard to find in other provinces. Shrimp are mixed with ingredients then incubated in crockery waiting for shrimp to ferment. When eating sour shrimp is served with rice paper, boiled meat, raw vegetables, .. The sourness of shrimp, the sweetness of meat, the pungency of spices, .. all make an attractive dish hard to resist.
In Hue, the most delicious and famous sour shrimp on Dang Tran Con street.
Hue specialties are bought as gifts for friends and relatives
1. Sesame paste in the ancient capital of Hue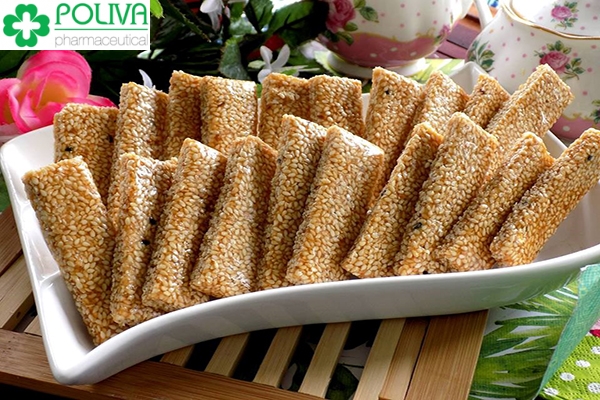 Sesame has become a cultural symbol of Hue in the past, a specialty Hue bought as an indispensable gift of tourists. It is a unique combination of sesame (sesame) and sugar to create delicious, attractive candy bars. What could be better than just having a cup of tea while enjoying the sesame candy to be able to feel all the plasticity and sweetness of the candy.
You can enjoy delicious sesame and buy as gifts at: Thien Huong sesame - 20 Chi Lang; Nam Thuan sesame sesame - 135 Huynh Thuc Khang; Dong Ba market - Tran Hung Dao, Phu Hoa.
2. Cake Lady - Hue specialties as a gift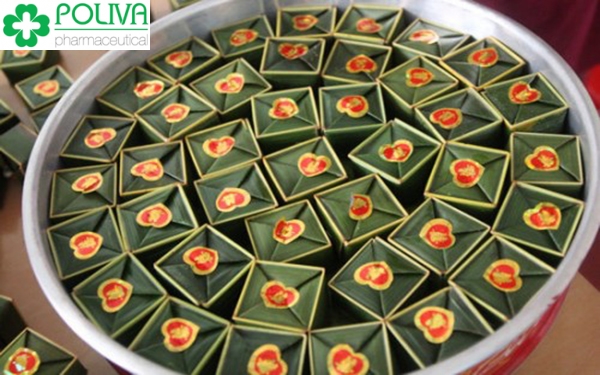 Lady cake often appears in weddings, unlike the north and south cakes with flat round cake wrapped in red yellow paper, Hue cakes are wrapped in square boxes made from coconut leaves. . When eating, you will feel the sticky taste of sticky rice, green flesh of green beans, greasy of sesame and coconut, fat of pumpkin jam and the essence of banana leaf lined with algae.
3. Candy areca - specialty candy Hue
Areca candy is popular candy here, candy shaped like a piece of six pieces of areca. The inside candy is made from malt, pale yellow like areca nut, the outer part is made of white sugar powder. Old areca acacia was wrapped in dried banana leaf but now it is made into a piece of areca nut and wrapped in glossy paper. Areca candy is a specialty of Hue as a meaningful gift for friends and relatives.
This type of candy is sold everywhere in Hue city, in big markets, at grocery stores, especially at tourist attractions.
4. Thanh Tra Pomelo - a specialty of Hue
Thanh Tra grapefruit has become a typical flavor that is hard to find in any other city. This type of grapefruit has large fruit, light grapefruit, tight skin shiny look very nice. Thanh Tra grapefruit is not only delicious in the sweet and sour citrus zones, but also has a special aroma from flowers, leaves and grapefruit peel. Therefore, Thanh Tra grapefruit is the first choice of travelers who choose Hue specialties as a gift for their loved ones.
5. Cajeput oil
Referring to Hue specialties as a gift, traditional Melaleuca oil cannot be ignored. Melaleuca oil has long been an indispensable product to protect the health of every family. Melaleuca oil is effective against wind, colds, cough,., For children, the elderly very effectively. The price of Melaleuca oil is about 50-100,000 VND / bottle depending on the volume.
6. Nem and tré - Hue specialties are very attractive
As we all know, spring rolls are almost everywhere. However, Hue rolls are not different from the North and the South in spice ways. Nem Hue is very characteristic of the art of spice that visitors can hardly forget. Nem has the smell of sour and sour fermented pork, finely chopped pork skin, fish sauce, salt, and sugar. Tré is also made from reddish brown pork mixed with hearing, garlic, galangal. Very suitable for Hue specialties as gifts.
Nem and tré Huế are many places to work and sell, but the old and famous is still in Dao Duy Tu Street, the corner of the bridge and the Dong Ba gate.
7. Lotus seed - Hue specialty
It will be very easy to find lotus seeds because they are everywhere. However, when it comes to delicious lotus seeds, there's no match for Hue. Because lotus is grown in soils, lotus in Hue is better than other places. Freshly eaten lotus will taste much better than dried lotus, the fleshy, fatness of lotus seeds has made many people have to remember forever. Therefore, do not forget to buy this Hue specialty lotus seed as a gift when you come here.