Not only attracts tourists by the thoughtful and ancient beauty of the citadel, the palace but also in Hue attracts many visitors by delicious specialties. If you have the opportunity to travel to the ancient capital, do not forget to enjoy and buy Hue specialties as gifts for relatives and friends.
Sesame - Hue specialties as gifts
Referring to Hue tourism, people often think of sesame - a specialty that is bought as a gift for relatives and friends. This is a kind of candy with delicious flavor, chewy, not nostalgic to eat. It seems that many ingenious, industrious, enthusiastic people here create this type of specialty that makes the brand of Hue's unique culture unmatched.
Hue sesame eat forever not bored
The harmonious combination of ingredients of rice flour, peanuts, sesame, white sugar ... has created a sweet aroma of sesame. Gently peeling off a thin layer of plastic wrapped around the candy while enjoying, how many flavors are intertwined together making the person feel not bored. What could be better than biting a sesame bite, sipping a cup of hot tea while thinking about life while reading, making life so light.
Coming to Hue, wanting to buy sesame is not difficult. You can go to Dong Ba market or go directly to production facilities such as Thien Huong, Lam Anh ... with prices ranging from 20 - 50,000 / pack depending on the volume and brand of products.
Palace tea has great uses
The sesame candies mentioned above are more delicious when served with hot tea. One of the delicious tea brands is the Royal Tea. When coming to the ancient capital without buying Royal tea as a gift is a great omission for this land. Imperial Palace Tea Hue - Duc Phuong was dubbed the "Nhat tu em king".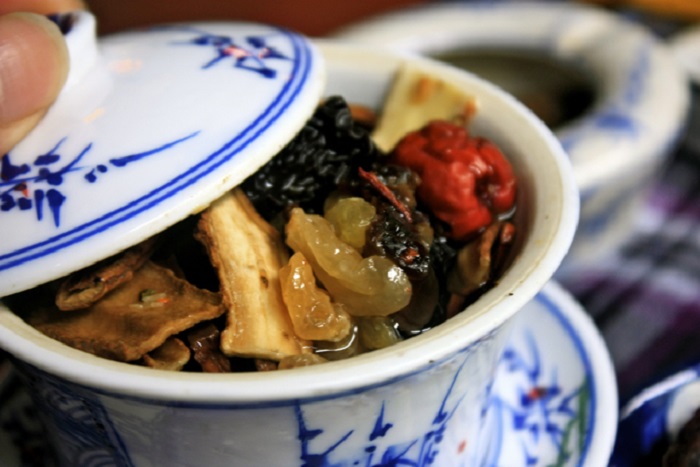 Delicious Royal Tea is hard to refuse

>>> See more: Travel Hue - Lang Co Beach 4 days
Previously, in the ancient Nguyen court, this was a drink for kings, served in the royal palace, considered by the kings as one of the culinary culprits.

Tea is a combination of many different herbs according to the traditional secret recipe to create a unique Hue specialty. This is a product with good effects on the body, preventing a number of diseases that help strengthen the resistance. Today, tea packaging is convenient, easy to buy as gifts with prices ranging from 40 - 150,000 / box.
Tré Hue - delicious delicacies
Come to the ancient capital of tourism, do not miss the delicious Hue tré dish, with a strong flavor that is hard to match. In Hue people are divided into two types, that is, pig and cow. With skillful hands, this Kinh this lady has produced a kind of Hue specialties that has attracted many tourists who come here to visit and experience.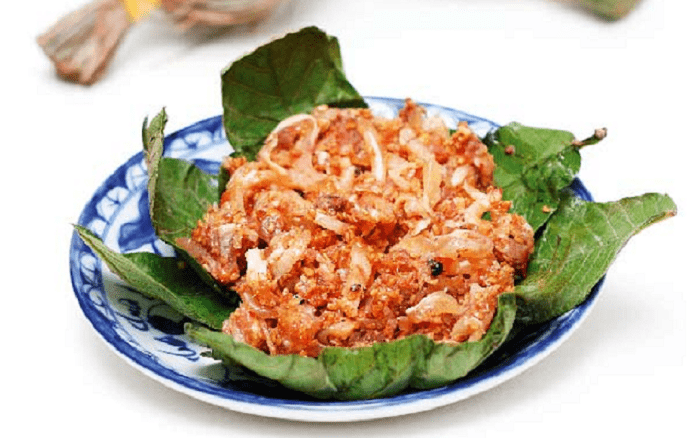 Tré Hue is a rustic and rustic gift


Ingredients such as bacon, pork ears, beef, ginger, garlic, rice, salt are added according to their own secret. Wrapped outside is a banana leaf, the material placed on guava leaves is packed so carefully and eye-catching. About 3-4 days later, the dish can be used. Enjoy the tré Hue in many different ways. Being able to play as spring rolls or roll with rice paper with some raw vegetables or drinking bait for men is really interesting.
Sour shrimp - delicious wild food
In addition, the ancient cuisine is also famous for its spicy and sour shrimp dish with a rustic rustic flavor. This is considered a simple dish of people here. The harmonious combination of shrimp and the accompanying spices create delicacy for delicious dishes.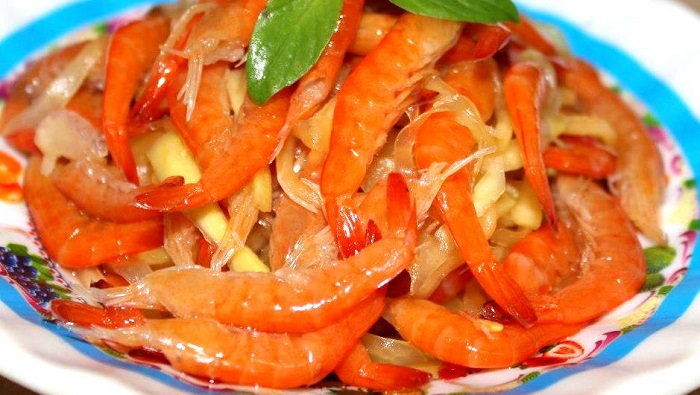 Sour shrimp served with boiled vegetables are excellent

Hue sour shrimp specialty brand seems to be well known throughout the regions of Vietnam. This dish is most delicious when served with boiled meat with vegetables, is considered the most expensive dish. What's more interesting, when you visit this land and buy a few jars as gifts for relatives and friends.
Poem hats - attached to Hue's daughter
In addition to the Hue specialties mentioned above, besides that, we have to mention the poem hat attached to the charming and charming image of Hue's daughter in a purple long dress. This is a feature associated with the ancient capital symbol. Buying a few of them as a gift will surely be a favorite of many mothers and mothers. Besides, coming to Hue there are many other specialties such as lotus seeds, cajeput oil, areca candy, Nhat Le cake ...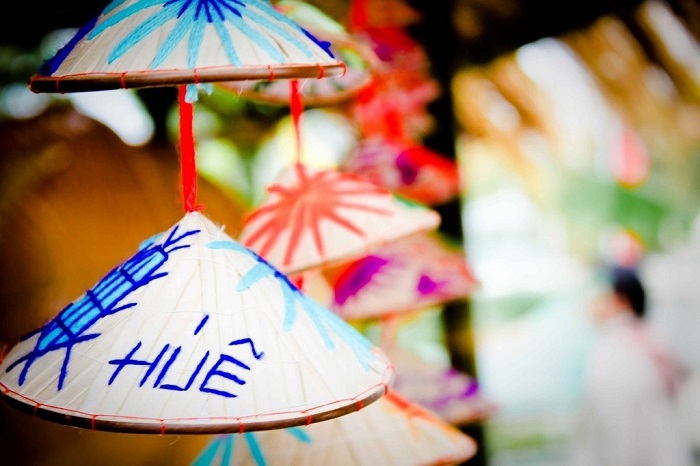 Hue hats are selected by many women as gifts