Hue mussel rice
The best mussel rice is only available in Hue
Hue tourism without eating mussel rice is not called Hue. Hue mussel rice is a rustic dish everywhere, whether in the countryside or in the countryside, poor but still luxurious, rich in flavor. This Hue specialty dish is made from cooked and cooled white rice. The mussel meat is added with additives, added to the fried pork rind. Mussel rice has a bit of Hue shrimp sauce, which is just Bui, acrid, spicy and pungent. Served with an additive of raw vegetables including: raw vegetables, bananas, bean sprouts and little sliced ​​white taro. Peanuts are roasted with gold and non-yellow oil for a beautiful color.
The best mussel rice is in Hen dune, or Little's shop, sold in Pham Hong Thai alley, corner with Truong Dinh - but only sold in the morning, at noon is all, or else eat at No. 2 Truong Dinh. Hue mussel rice is quite cheap, one bowl is only about 10k.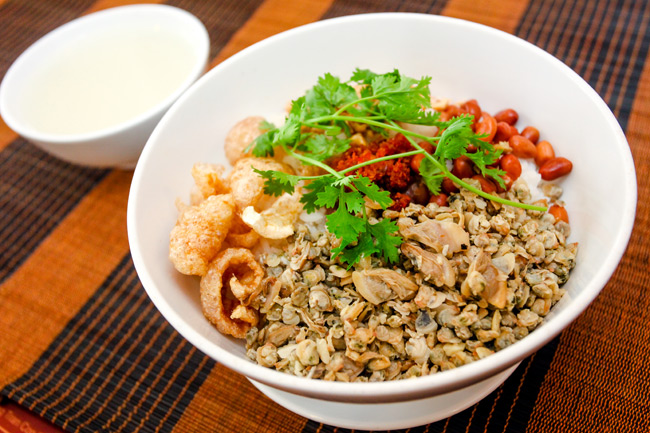 Mussel rice (Image: ST)
Lang Co Fish Sauce
This is a very special sauce of Hue, many tourists come here to buy as gifts because of its unique taste. From the raw material to the processing stage, they are made very meticulously, elaborately making this dish become famous and loved by many people. This sauce has a bright red color, delicious taste, especially unlike any other sauce often seen on the market. Clam sauce for making mussels is a kind of fresh oysters, firm meat, marinated with many different spices like galangal, chili powder, salt salt ... after 15 days oysters will emerge and this is the time to enjoy this delicious dish.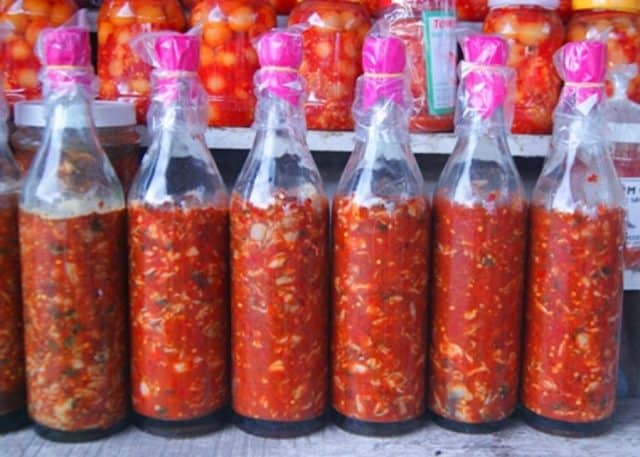 Oyster sauce of famous Hue dish (Photo ST)
Sesame paste
As the pride of Hue people, this is a delicious dish of Hue everyone who goes away must remember. Sesame is a delicious and chewy candy, eating forever still not boring. Sesame (sesame) and sesame (alternating sugar) form a candy name. Gently peeling off a thin layer of plastic like paper has a nice piece of candy, fragrant roasted sesame smell is fragrant, mixed in candy is the fat leopard taste of peanuts to eat forever and not bored. In Hue, there are dozens of famous sesame production facilities such as Song Hy, Thien Huong, Thong Huong, Thanh Binh, Song Nhan, Nam Thuan, Hong Thuan ... Depending on the type, brand and volume, the price of sesame is about 20-50k / 1 pack. Sesame is also considered as a specialty of Hue as an indispensable gift for the trip.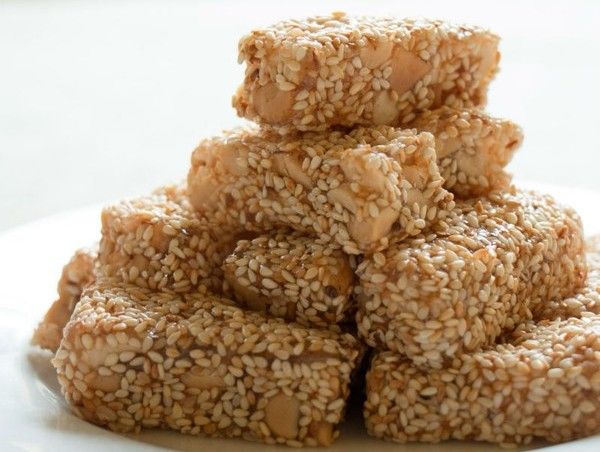 Sesame paste (Image: ST)
Bread flour
In Hue, this type of cake is divided into two types: one is wrapped in dong or banana leaves, the other is bare cake, there will be no outside wrapping. This is the transparent filter to see the shrimp inside. The filling of this cake is usually made from ingredients such as pork, whole shrimp, when eaten will be accompanied by sweet and sour sauce will taste better.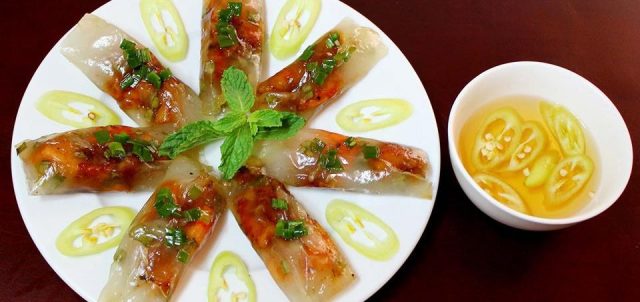 Specialty filter cake in Hue (Photo ST)
No & Tré Huế
Hue Hue is different from the north roll and the southern roll is spiced. We never met a bunch of Hue rolls with a round pepper in the middle. In curry rolls there are enough flavors of sour fermented lean meat, chopped pork skin, hearing, braised fish sauce, rock sugar, salt ...
Tré is a dish representing the distinctiveness of Hue cuisine. There are two types of tea: Brown cow has a strong smell and strong sweet taste. Although it is called beef, there must be fried bacon, shredded, galangal, garlic, hearing, guava leaf wrapped, banana leaf wrapped as sour rolls. And the reddish brown pig also smells of hearing, garlic, slightly dark sweetness, slightly sour, made of fried yellow bacon mixed with galangal, garlic, hearing, wrapped in clove leaves and also wrapped in banana leaves.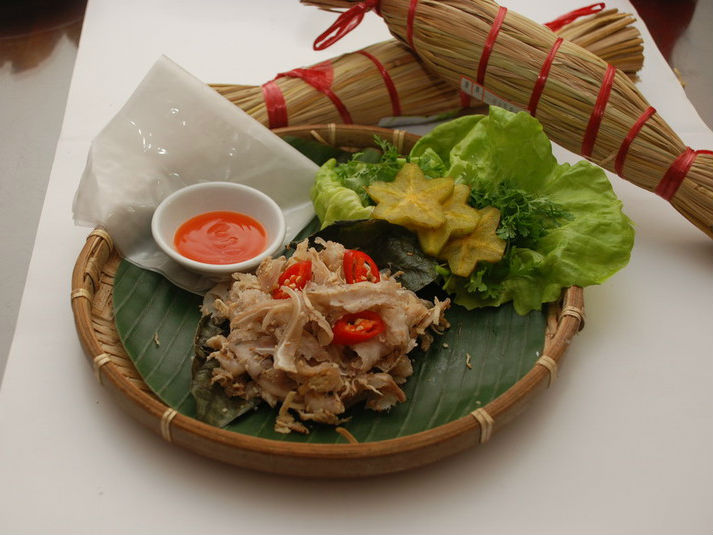 Tré Hue - Hue specialties not to be missed (Image: ST)
Sour Shrimp Paste
Sour shrimp sauce has a familiar and strange name, this kind of shrimp sauce has a sour taste of shrimp, a spicy hot pepper, along with a lot of other spices that come together, all combined to form an infinite flavor. The unique combination makes anyone tasting once will not forget its taste. Not used to eat bean vermicelli, dog meat, such as northern shrimp sauce, sour sour shrimp sauce of Hue will be much better when used with boiled pork and hot rice.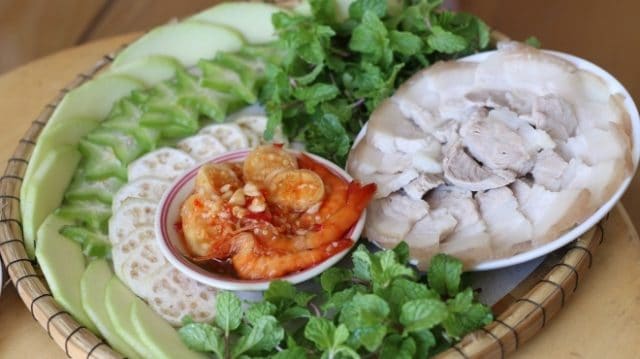 Sour shrimp paste served with boiled pork (Photo ST)
Bun Bo Hue
Bun bo Hue is considered a specialty dish in Hue of the ancient capital. The special flavor of a noodle bowl is in the broth. The pungency of chili, the scent of lemongrass, a little fish sauce combined together to make up the extremely unique taste of Hue. Coming to Hue, even the sidewalk beef noodle shop with the price of 20 thousand VND / bowl is easy to make you satisfied with the taste of each aromatic, rich broth. Hue specialties can hardly be complete without a beef noodle dish.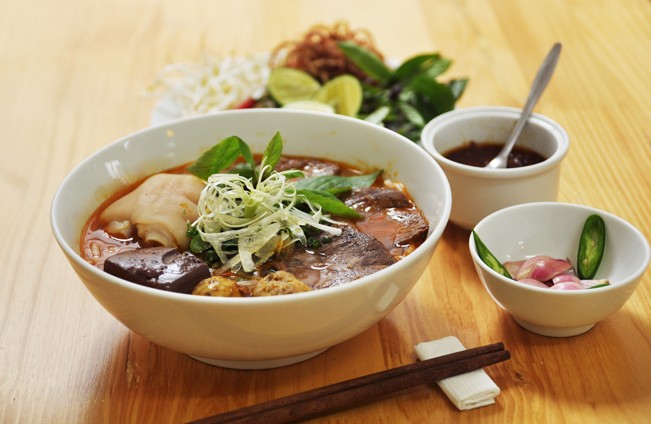 Bun Bo Hue (Photo: ST)
Hue Imperial Tea
Royal Tea is one of the types of tea combined by many kinds of precious medicinal herbs such as lotus heart, bitter melon, palm bud, artichoke, decency, Anise, Rose apple, Rose, Chamomile, Hoai paint, Dai apple, Sweet grass, North licorice, Jasmine all these herbs are selected and prepared very meticulously, meticulously, bringing a delicious, cool taste. Once upon a time, this tea served only the king, but is now more widely produced so that anyone who wants to return to the old flavors can find and enjoy it more easily.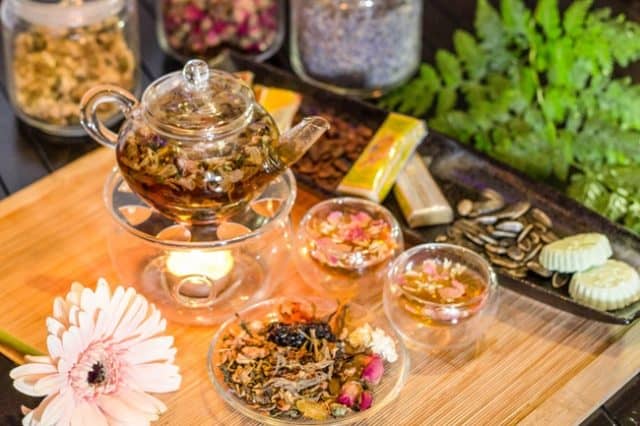 Hue Imperial Tea (Photo ST)
Hue favorite cake
Coming to Hue without enjoying a delicious cake will be really flawed for you. Hue people call this type of cake "pleasure" to describe the happiness when enjoying this specialty. This delicacy is made from ground rice flour with chicken eggs and turmeric powder. The filling is made from a combination of sprouts, rolls, shrimp and sometimes whales. Served with raw vegetables including figs, acrid bananas, sliced ​​star fruit and indispensable soups, a special soy sauce of Hue, helping to make the taste of the dish. Coming to Hue, you can visit Lac Thien shop in Tu Thuong to enjoy the delicious cakes that are known as the most delicious period.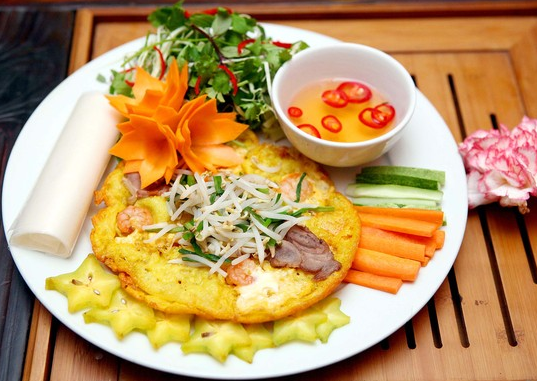 Delightful cake (Image: ST)
Hue alley tea
There is a saying: If outside of Hanoi there are "36 streets", Hue also has "36 kinds of tea". No one knows when the alley tea has been in Hue and just called it that, because it is often deep in the alleys with many different types of tea.
Each type of tea has a unique flavor, delicious, delicate and picky as the characteristics of Hue specialties . Sweet and pure sweet corn tea is both pure and fragrant, cooked from young corn of the mussel alcohol, lotus seed tea with a strange frankincense flavor of the lotus seed of Tinh Tam lake - a kind of lotus "king". There are also longan tea wrapped with sweet, fragrant lotus seeds and many kinds of tea such as pomegranate tea, water drift tea, taro tea, and powdered tea ...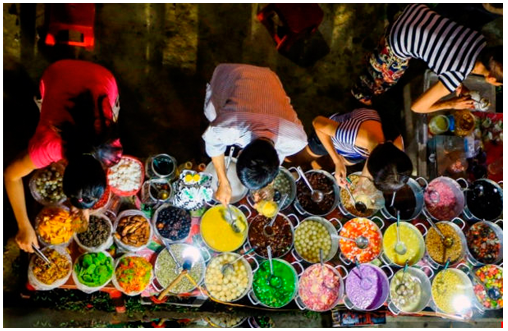 Hue Tea (Photo: ST)
There is a strange kind of tea that only Hue has: filtered tea with roasted pork. Sophisticated processing from pieces of roasted pork cut into small pieces, wrapped with glutinous rice flour, added sugar to make tea When eaten, this tea gives us a very strange feeling, both sweet and salty, greasy to describe.
Candy areca
The reason for such name because the appearance of this candy is identical to the prized pieces of areca. This is a snack that has been in Hue for a long time, very popular with children. This type of candy has a white outer shell made from powdered sugar mixed, the inside of the sugar is concentrated, has a pale yellow color. Coming to Hue, you can find this snack everywhere, especially the markets that sell this candy a lot.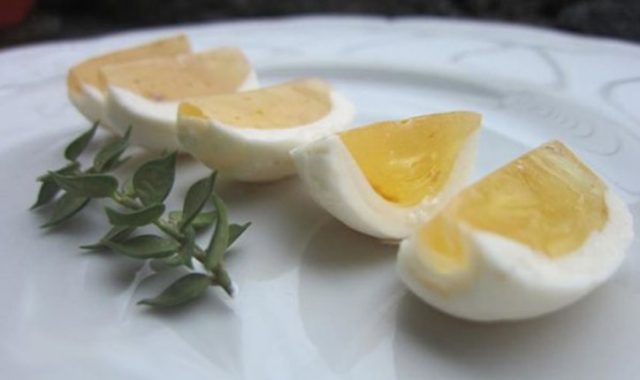 Candy Cau is a favorite snack (ST image)
Bun Nuong, Bun Nuoc Hue
A special feature of these two dishes lies in barbecue. The meat here is just enough marinated, does not drown out the aroma of the meat, is soft but not dry, and has a unique flavor, quite special compared to other places. The dipping sauce is just right for the mouth, especially there are lots of raw vegetables, fresh and green.
Wet barbecue and vermicelli noodle shops are located on the side of Kim Long - the road to Thien Mu pagoda.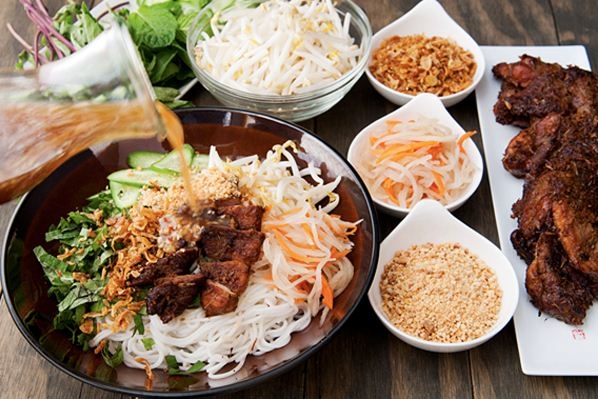 Vermicelli noodle soup (Photo: ST)
If you have the opportunity to visit Hue, in addition to the beauty spots to visit, the experience of Hue specialties will be an experience that needs to be "once in a lifetime". Hue cuisine certainly will not disappoint diners.